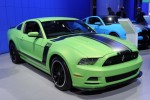 The world's most popular sport becomes more fun with the Soccket. The world's first eco-friendly portable power generator that combines fun and play with power generation. This innovative soccer ball is equipped with a gyroscopic mechanism that captures energy in every kick, roll, bounce and with even the slightest movements of the ball. Created for developing countries who lack access to electricity, but the love for the game is so full.
Believe it or not, with our current technology 1 out of 5 people in the world still live without electricity. In developing countries, a lot of families cannot afford the cost of electricity and some live too far away from the electric grid. So they use health hazardous energy and light sources, like kerosene.
Read the full article at Got Eco Technology
.